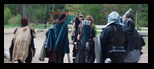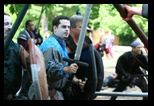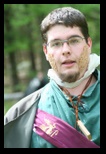 I had a great event. Thanks!
this event was the best one i have ever had, and that says alot if you read my old PEL's. Each event just keeps getting better and better, I love it, Good Job Everyone! :)
I had a great time and felt some thing I had not in a long time, Scared.
undead- U guys are awsome....some undead do a bad job rping undead, but you guys were slow and just on the dot with it, thank you!
What I loved most about the event was the openess of people to talk. No matter who I talked to, they were willing to entertain me with some story, anecdote or piece of advice. This made roleplaying my character a lot of fun.
Season Passes 2014
September 12th - November 9th - Fall Season Pass
Fall 2014
November 7th - November 9th - Weekend Event
FREE Membership
Access to "Members Only" Message Boards
Access to "Members Only" Photo Galleries
Online Character Updating
Registration via Credit Card & PayPal
and Much More!