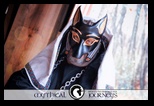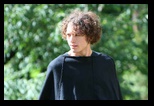 Thank you to all of the cast who I had the great chance to interact with. You were all excellent and very soft with your hits...I cant wait until next event.
Team Dragon - I was in one of the lucky groups brought to the Lair of the Dragon, and it was scary, funny, and dramatic, all at the same time. Very good roleplay. The group that organized and ran it should be congratulated on a job well done. If this was a piece of Microsoft software, it would look like this: Dragon's Lair (Highly Recommended)
Overall, I have to say this was a terrific weekend. In my opinion the staff had listened to some of issued that were brought up in the previous Post Event Letters and had gone a long way towards addressing these issues. I saw many ways that new players were brought into the action and were made to feel as if they were an integral part of the action. Not only that, but the weekend was fun. I had a great time. Thank you, again, for delivering an experience that has more depth, more levels, and more twists than any I have experienced in any other venue. I am serious when I say each of you should be patting yourselves and each other on the back for providing events that are unsurpassed by any other game. Please keep your staff and cast happy, for they help make Mythical Journeys the game against which I judge all other Live Role Playing Games. You are to LARP what Disneyland is to amusement parks. Thanks again and keep up the great work!
Catapult!? A real working catapult?! Wow!
This was my first event and I had a blast!
Season Passes 2015
August 28th - November 8th - Fall Season Pass
March 27th - May 17th - Spring Season Pass
Spring 2015
March 27th - March 29th - Weekend Event
April 24th - April 26th - Weekend Event
May 15th - May 17th - Weekend Event
August 28th - August 30th - Weekend Event
September 18th - September 20th - Weekend Event
November 6th - November 8th - Weekend Event
FREE Membership
Access to "Members Only" Message Boards
Access to "Members Only" Photo Galleries
Online Character Updating
Registration via Credit Card & PayPal
and Much More!