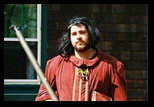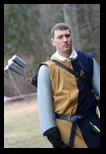 I have to say that I was quite pleasantly surprised at the roleplaying and the quality of costuming among the new players. It was really cool.
I've said it before and I'll say it again. Every time I come to MJ it gets better for me. My character advances, my experiences differ and my time is more enjoyable. This event was non-stop fun. Between the endless waves of enemies to the odd jobs that lead to way more than I bargained for.
Honastly, this was the best event I have EVER had.
I had a great time this weekend. I especially loved the final battle on Sunday. A whole bunch of baddies that i could actually effect with my weapon and that there was so many of them that posed a real threat, was a great combination.
You guys did a bang up job!
Fall 2016
August 26th - November 6th - Fall Season Pass
August 26th - August 28th - Weekend Event
September 16th - September 18th - Weekend Event
November 4th - November 6th - Weekend Event

FREE Membership
Access to "Members Only" Message Boards
Access to "Members Only" Photo Galleries
Online Character Updating
Registration via Credit Card & PayPal
and Much More!