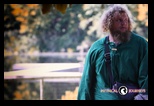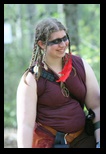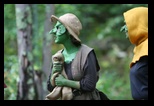 This event rocked. I loved it. Right from the beginning it was intense.
Again, a great event, casted by a great cast, ran by great game masters, and every one played their characters well. I actually lost myself into the game again, actually feeling the wrath that one feels when betrayed, had my skin crawl when the Baron rallied the town of Freehold to protect it, and felt nervous when I was walking alone
we all got split up by monsters that gated in, and after we where diplaced we united together and overcame our obsticles with other town members we are not with all the time. nice to see everyone help eachother
This event was the funnest and most interesting event that I have been to. So much went on all at once.
There was an awesome battles of the mages and i got to experience the portal for the first time. There was a lot more fighting and different characters that i never talked to before.
Season Passes 2015
August 28th - November 8th - Fall Season Pass
Fall 2015
September 18th - September 20th - Weekend Event
November 6th - November 8th - Weekend Event
FREE Membership
Access to "Members Only" Message Boards
Access to "Members Only" Photo Galleries
Online Character Updating
Registration via Credit Card & PayPal
and Much More!