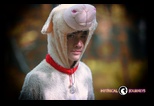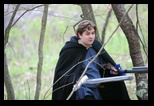 Not only was this my first time with MJ, but this was my first LARP experience. The staff made it especially easy for me to understand and immerse myself into the world I stepped into. I felt it was a well organized and executed group that made this all happen, and it was everything that I had hoped and more. I was overwhelmingly impressed with everything and everyone that I was surrounded by, and I had nothing less than an awesome weekend!
I had a blast! You plot writers must have been having a lot of fun during the winter!
The roleplaying, as always, was top notch this weekend.
Everyone I know has agreed this was our best MJ yet, and we can't wait for May
Last event was quite possibly the most fun I had ever had.
Season Passes 2015
August 28th - November 8th - Fall Season Pass
Fall 2015
August 28th - August 30th - Weekend Event
September 18th - September 20th - Weekend Event
November 6th - November 8th - Weekend Event
FREE Membership
Access to "Members Only" Message Boards
Access to "Members Only" Photo Galleries
Online Character Updating
Registration via Credit Card & PayPal
and Much More!