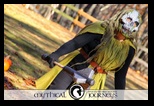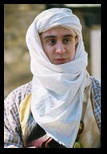 The event was great from start to finish. I had fun every day, even Sunday morning. I especially appreciate being treated well by the game owners and staff, and can't thank you enough. (This isn't the case at many Larp's!!)
This battle was intense and very fun. A battle which lasted an hour is unheard of! I loved it.
I had no idea they could cram so much stuff in one event, but leave it up to the MJ guys to pull it off!
The Nelru entered and had a discussion with her. What an awesome looking creature with the red glowing eye. Very intimidating.
My event was so jam packed of stuff to do.
Fall 2014
August 29th - August 31st - Weekend Event - PLACEHOLDER - NOT FINAL DATES
FREE Membership
Access to "Members Only" Message Boards
Access to "Members Only" Photo Galleries
Online Character Updating
Registration via Credit Card & PayPal
and Much More!