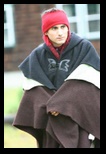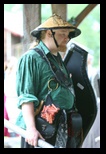 Awesome, awesome awesome event!
I loved the little different journeys and missions we had to do. Fighting creatures was cool and the people were really nice!
This event was the best I have been to. It started off packed with action and never stopped. the first night I engaged some queens army giant kin with an officer with them.
The atmosphere was just great by the constant flow of cast. It takes alot of energy to just keep coming back out again and again and again........ It was great and the battles really seemed like a whole army of crazy cultists.
I have to say that you manage to keep the woods busy which is a great thing and hard to do IMO.
Spring 2015
March 27th - March 29th - Weekend Event
FREE Membership
Access to "Members Only" Message Boards
Access to "Members Only" Photo Galleries
Online Character Updating
Registration via Credit Card & PayPal
and Much More!