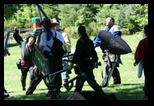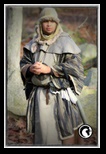 It felt so immersed into the world while playing the game. This was the largest, best rped game Ive been to. Walking around not even being sure who were pcs, npcs, but I figured out, it dident even matter, as everyone had a purpose to the town.
Great event for me personally...
Un-freakin'-real. This last event was one of the best events I have had in a long time, and now I find out you did it on a skeleton (pun fully intended) crew.
This event was the best I have been to. It started off packed with action and never stopped.
I had an amazing time and I believe it to be one of the most amazing things I ever took part in. Thank you for a great experience, I plan on many more to come.
Season Passes 2015
August 28th - November 8th - Fall Season Pass
Fall 2015
November 6th - November 8th - Weekend Event
FREE Membership
Access to "Members Only" Message Boards
Access to "Members Only" Photo Galleries
Online Character Updating
Registration via Credit Card & PayPal
and Much More!