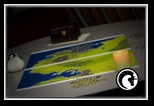 It's obvious to me that Mythical Journies spends a great deal of time and energy creating a game atmosphere that is as realistic as possible while remaining as safe as possible and I didn 't think I could have a better time than I did at my first event. But I did.
Night Hags: Somehow you guys, calling my name in the dark, managed to freak me out more then the fiend invasion.
...I just have to say this was the best MJ event i have ever attended...
The bush monster was just cool. he scared the hell out of me the first time i ran into him scuttling on the trail and i was by myself...
THIS IS SO MUCH FUN! THANK YOU SO MUCH!!!!!!!
Fall 2020
August 28th - August 30th - Weekend Event
September 18th - September 20th - Weekend Event
October 23rd - October 25th - Weekend Event
FREE Membership
Access to "Members Only" Message Boards
Access to "Members Only" Photo Galleries
Online Character Updating
Registration via Credit Card & PayPal
and Much More!