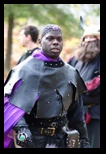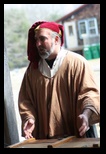 You guys make the game worth coming back to every month. Thanks for all that you do to make the woods as fun as they are.
I really liked the old Gypsy in the woods, she gave the new town a kind of creepy feel even before we got there.
This was the best larp event I've ever attended! Those adept at stealth had the opportunity to use it. Those who wanted to fight could do as much as they dared.
I want to thank each and everyone who was at the game for the Absolute best event I have ever had at any larp ever.
The roleplaying, as always, was top notch this weekend.
Spring 2020
January 31st - February 2nd - Weekend Event - PLACE HOLDER EVENT- NOT AN ACTUAL DATE
FREE Membership
Access to "Members Only" Message Boards
Access to "Members Only" Photo Galleries
Online Character Updating
Registration via Credit Card & PayPal
and Much More!