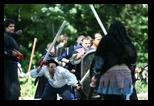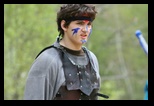 This game was the most awesome so far. Cast had so much plot for everyone. There was always something to do. It was great for me on so many personal levels for my character! Awesome time!
THIS WEEKEND HAS GOT TO BE THE COOLEST OF MY MJ EXISTANCE. THE DALEANITE PLOT WAS SO FREAKIN AWESOME...
I had an absolute blast this event
The event was a whirlwind! I was busy all weekend, and had fun!
I felt that even as a brand new character, I and my companions were pretty effective in the battles that ensued all over the camp.
Fall 2023
August 25th - August 27th - Weekend Event
FREE Membership
Access to "Members Only" Message Boards
Access to "Members Only" Photo Galleries
Online Character Updating
Registration via Credit Card & PayPal
and Much More!