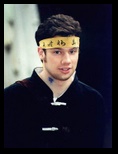 I have never seen freakier looking zombies than the ones at this event. The way you all moved in that unnatural way sent a chill down my spine.
This was by far one of my most fun events.
This event was absolutely amazing. The way MJ sets everything up is just great, the battles and all the plots really feel authentic.
This was my first event and it was better than I ever expected it to be. I plan on attending these events as long as they exist.
...And then game ended. NO fair! I never want it to end, and it always does, much too soon.
Fall 2020
August 28th - August 30th - Weekend Event
September 18th - September 20th - Weekend Event
October 23rd - October 25th - Weekend Event
FREE Membership
Access to "Members Only" Message Boards
Access to "Members Only" Photo Galleries
Online Character Updating
Registration via Credit Card & PayPal
and Much More!