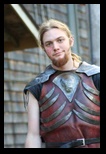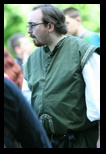 Good roleplaying. Since I left and came back; it's like someone dropped a roleplaying bomb up in here. It's all been taken to the next level. Ditto for costuming. Hah freakin' zah.
Through various plots and interactions. I was heartened to see how much you care about this game; and how much it meant that I had a good time.
This event rocked. I loved it. Right from the beginning it was intense.
this event was the best one i have ever had, and that says alot if you read my old PEL's. Each event just keeps getting better and better, I love it, Good Job Everyone! :)
Oh my godness, where do I start? This was an incredible event. I was challenged by my personal plot as well as the circumstances of the world.
Fall 2020
August 28th - August 30th - Weekend Event
September 18th - September 20th - Weekend Event
October 23rd - October 25th - Weekend Event
FREE Membership
Access to "Members Only" Message Boards
Access to "Members Only" Photo Galleries
Online Character Updating
Registration via Credit Card & PayPal
and Much More!