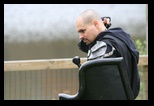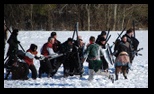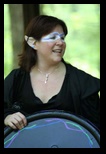 I had an amazing time and I believe it to be one of the most amazing things I ever took part in. Thank you for a great experience, I plan on many more to come.
Plot writers: My gosh, you must have been busy over the winter! Almost everyone in my core group of friends had something specific happen for their character, and it was great. The mere fact that you are reading and re-reading character histories, and filling them in, bringing details out in game, is just outstanding. Bravo!
It felt so immersed into the world while playing the game. This was the largest, best rped game Ive been to. Walking around not even being sure who were pcs, npcs, but I figured out, it dident even matter, as everyone had a purpose to the town.
The NPCís are really terrific. I have to admit, when it comes to acting, I feel completely outclassed by them, and I have a theatre degree! I canít imagine how much work goes into all this. But I really appreciate it, and I am a devoted fan now. Thank you all!!!
Holy Mackerel! nuff said.
Fall 2020
August 28th - August 30th - Weekend Event
September 18th - September 20th - Weekend Event
October 23rd - October 25th - Weekend Event
FREE Membership
Access to "Members Only" Message Boards
Access to "Members Only" Photo Galleries
Online Character Updating
Registration via Credit Card & PayPal
and Much More!