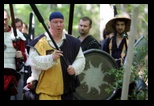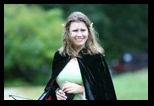 To have recieved that plot which was for all the Embrannas yet my small piece of it seemed tailored perfectly for me was amazing. It lets me know that the staff has noticed my effort. That the staff is thinking along the same line as I am. That somebody out there gets what I'm really doing. It's fantastic. It's why I larp. Not to gain power or items. Not to be the most powerful. It's for the journey. MJ has made it an amazing to me.
undead- U guys are awsome....some undead do a bad job rping undead, but you guys were slow and just on the dot with it, thank you!
...I just have to say this was the best MJ event i have ever attended...
Oh my godness, where do I start? This was an incredible event. I was challenged by my personal plot as well as the circumstances of the world.
Seeing Lenora brought me back to my childhood, when I remembered the fear of seeing Maleficent in Sleeping Beauty and Bavmorda in Willow...
Season Passes 2022
March 18th - May 15th - Spring Season Pass
Spring 2022
March 18th - March 20th - Weekend Event
April 8th - April 10th - Weekend Event
May 13th - May 15th - Weekend Event
FREE Membership
Access to "Members Only" Message Boards
Access to "Members Only" Photo Galleries
Online Character Updating
Registration via Credit Card & PayPal
and Much More!