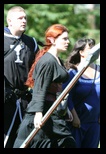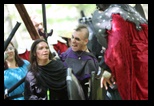 I think it is very indicative of the depth of role-playing and the complexity of the society and economy in MJ that someone like me who doesn't fight, doesn't explore, and doesn't adventure had virtually no free time at all on Saturday until well after nightfall.
An absolutely great game, awesome fighting, lots of tremendous RP experiences, the little module was a blast. One of the best MJ weekends I've ever had...
amazing event, i think the best ever...
Before I begin - thank you very much for personal plot. Although the character hates it, I love it and very much appreciate what you did. I understand that I usurped a major staff member for all of Friday night, and I am very grateful that the game is willing to do that for its players.
This was a very cool event. I think the whole Thurgos plot was amazing.
Season Passes 2023
August 25th - October 29th - Fall Season Pass
Fall 2023
October 27th - October 29th - Weekend Event
Spring 2024
April 12th - April 14th - Weekend Event
FREE Membership
Access to "Members Only" Message Boards
Access to "Members Only" Photo Galleries
Online Character Updating
Registration via Credit Card & PayPal
and Much More!