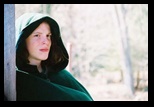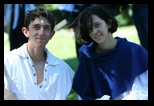 One highlight for me was running Brinn's auction which was alot of fun. Even when we got attacked by undead. I ran my butt off in the woods..alone...with no light. My heart was pounding. I was afraid! Then I realized "This is only a game!" That was awesome.
I had an incredable time... I cant wait to come back.
The event was great from start to finish. I had fun every day, even Sunday morning. I especially appreciate being treated well by the game owners and staff, and can't thank you enough. (This isn't the case at many Larp's!!)
I had to be convinced and practically bribed to come to this, my first event, and now I'll have to me bound to a tree in order to be kept away. Yes, I had that great a time.
I thought that this was a particularly exciting and action-packed event. There were one, or two slow points, but overall I felt this to be a superior event and many of the others I have talked to feel the same way. I cannot emphasize enough how much action there was at this event. It seemed that every day had its share of wurld-altering events. This made the event one of the most exciting of those I can remember.
Spring 2018
March 16th - March 18th - Weekend Event
April 6th - April 8th - Weekend Event
May 18th - May 20th - Weekend Event
FREE Membership
Access to "Members Only" Message Boards
Access to "Members Only" Photo Galleries
Online Character Updating
Registration via Credit Card & PayPal
and Much More!