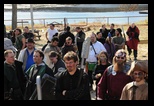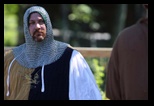 The zombie Crypt was great, swing across a pool of acid to save both my friends and retreve the chest on the other side was the most fun I've had in a module yet... It was the best event I've been too yet. They just keep getting better and better.
All of the Cast at MJ does a great job...all of the orgainization you have behind the scenes really shows through...
Had a great time. Good to be back. The game as always was awsome. One of the better things I like is that no matter how long I am away I'm always relavent to some plot. It's like going home. The newer cast members made me feel welcome. It's a great feeling to be apart of something so much that people who have never met you already have respect for you. I was good to see my friends.
... you never cease to amaze me
You guys did an excellent job. Thanks for a wonderful time. I can hardly wait for the next event!!! :)
Season Passes 2022
August 26th - October 16th - Fall Season Pass
Fall 2022
August 26th - August 28th - Weekend Event
September 16th - September 18th - Weekend Event
October 14th - October 16th - Weekend Event
FREE Membership
Access to "Members Only" Message Boards
Access to "Members Only" Photo Galleries
Online Character Updating
Registration via Credit Card & PayPal
and Much More!