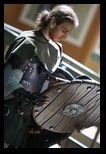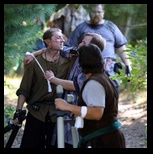 You guys did wonderful! I loved the Arcanum module...even the homework. This summer, I have to study psych, advanced stats, and MJ magic!
I am so impressed at the level of Roleplaying that currently exists at MJ. It's awesome!!
The Kobolds in the Module- that module was great, the tunnels where amazing, and the screaming Kobolds just topped it all off
Good roleplaying. Since I left and came back; it's like someone dropped a roleplaying bomb up in here. It's all been taken to the next level. Ditto for costuming. Hah freakin' zah.
This battle was intense and very fun. A battle which lasted an hour is unheard of! I loved it.
Season Passes 2018
August 24th - November 4th - Fall Season Pass
Special 2018
October 12th - November 4th - Fall Season Pass - 2 events for those already regged for fall 1
Fall 2018
November 2nd - November 4th - Weekend Event
FREE Membership
Access to "Members Only" Message Boards
Access to "Members Only" Photo Galleries
Online Character Updating
Registration via Credit Card & PayPal
and Much More!