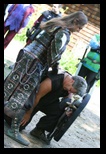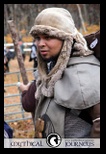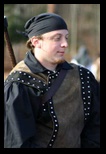 The attack on my cabin by wights was the most memorable. I've never been so honestly scared witless at an event. It was like a scripted movie! Good job all around!
Everyone I interacted with was simply amazing his event. It is not easy to keep my constant attention and this event had my focus with every new person I met. From the Pasha, To Lord Jaeger, even a drunken troll...all did excellently.
Holy Mackerel! nuff said.
...the attack on Freehold by Blackhold was PHENOMENAL, especially the pyrotechnics involved!
I want to thank each and everyone who was at the game for the Absolute best event I have ever had at any larp ever.
Season Passes 2017
August 25th - November 5th - Fall Season Pass
Fall 2017
November 3rd - November 5th - Weekend Event
Spring 2018
March 16th - March 18th - Weekend Event
April 6th - April 8th - Weekend Event
May 18th - May 20th - Weekend Event
FREE Membership
Access to "Members Only" Message Boards
Access to "Members Only" Photo Galleries
Online Character Updating
Registration via Credit Card & PayPal
and Much More!