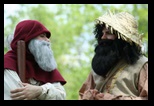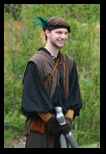 I must admit, for an event played at a brand new camp that not only the players, but the cast, went into completely blind, it was one of the best events I have been too.
Holy Crap!! What a great event. Thanks to all for a fantastic MJ once again. The cast and staff outdid themselves.
The pace of this event was intense! Right off the bat, starting with the Orc attack on the Tavern Friarsday night, there was danger everywhere.
I had a blast! You plot writers must have been having a lot of fun during the winter!
This was one of my favorite events yet. I had a new character and he gave me a very different perspective of this game. It amazes me how many angles this game has.
Season Passes 2022
August 26th - October 16th - Fall Season Pass
Fall 2022
August 26th - August 28th - Weekend Event
September 16th - September 18th - Weekend Event
October 14th - October 16th - Weekend Event
FREE Membership
Access to "Members Only" Message Boards
Access to "Members Only" Photo Galleries
Online Character Updating
Registration via Credit Card & PayPal
and Much More!