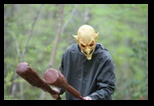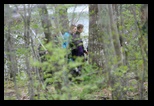 This moon was most hectic, but in an enjoyable fashion....
Great job everyone. I was super impressed by what I saw going on this weekend in plots and encounters.
This event had lots of small plots for the players to get involved with. There were lots of little missions that were sent out for us to accomplish. I thought this was great, I never had too much downtime.
Awesome, awesome awesome event!
The event was great from start to finish. I had fun every day, even Sunday morning. I especially appreciate being treated well by the game owners and staff, and can't thank you enough. (This isn't the case at many Larp's!!)
Season Passes 2023
August 25th - October 29th - Fall Season Pass
Fall 2023
October 27th - October 29th - Weekend Event
Spring 2024
April 12th - April 14th - Weekend Event
FREE Membership
Access to "Members Only" Message Boards
Access to "Members Only" Photo Galleries
Online Character Updating
Registration via Credit Card & PayPal
and Much More!