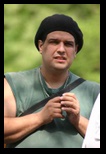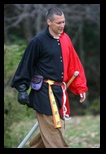 The yeti costumes were GREAT and the timing of there appearance was good with the snow everywhere
An absolutely great game, awesome fighting, lots of tremendous RP experiences, the little module was a blast. One of the best MJ weekends I've ever had...
...Best RP scene of my life, not just at MJ but in all 20 yrs I have been doing RPGs
...great job scaring the crap out of us a number of times this event. I felt that an extra step was taken for atmosphere in a number of situations, and it really did show.
they did an AMAZING job! they made sure that the new players had plots that we could handle, as well as making sure we had alot of fun roleplay at the same time. when they knew they were fighting new players they made sure to make their in-game and real world skills match our own so we werent romped into the dirt, but still had a good challenge.
Season Passes 2023
March 31st - May 21st - Spring Season Pass
Spring 2023
March 31st - April 2nd - Weekend Event
May 19th - May 21st - Weekend Event
FREE Membership
Access to "Members Only" Message Boards
Access to "Members Only" Photo Galleries
Online Character Updating
Registration via Credit Card & PayPal
and Much More!